Leased lines are connections that are only available to you, and you can have your own dedicated, private connection to your nearest internet exchange. A Leased Line is a private data link that can transmit speeds up to 10 Gbps. They are used to connect two or more computers. Leased lines are becoming increasingly popular among businesses. They are advantageous for businesses because they are flexible and can solve connectivity issues. With the best VoIP service provider, leased lines offer exceptional performance levels for critical business activities as they are easily accessible and reasonably priced.
Significance Of Leased Lines In Business
Fast, reliable internet connections are critical for businesses due to the increasing reliance on cloud-based IT. The quality of a connection is important for productivity, operational efficiency, and service quality. Leased lines are a fast, dependable internet connection for businesses. They are dependable, but it is always good to have a backup plan if something goes wrong. Moreover, it is a private network connection that can establish a wide area network or provide direct internet access. Know more
Why And How To Choose Leased Lines?
A faulty connection could cause a critical application to fail or data to be incorrectly saved. Leased lines are faster than FTTP connections because the connection is delivered directly to your premises rather than passing through local distribution cabinets. However, when choosing a fibre leased line, you must consider speed, dependability, and technical knowledge.
Types Of Leased Lines
Business-grade leased lines are available in three configurations: fibre-optic to the cabinet (FTTC), fibre-optic to the pipe (FTTP), and Ethernet fiber-optic to the cabinet (EFM). Fibre to the premises is an internet connection that delivers Internet through fibre-optic lines. It is the fastest and most reliable option available. EFM is a connection that uses copper lines to provide up to 40Mbps of speed.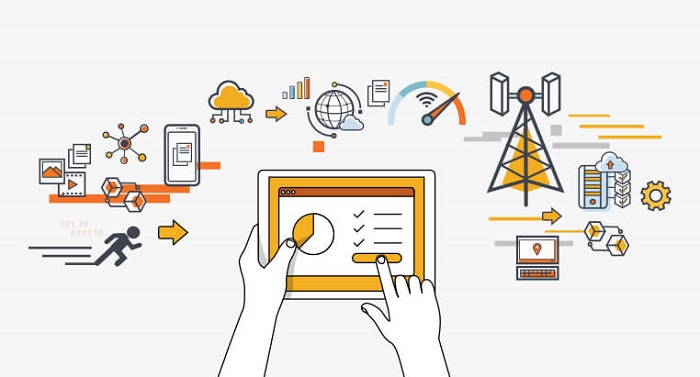 Advantages Of Leased Lines
Lease lines are advantageous for businesses because they can exchange sensitive information over a private network. They are better than broadband because they don't have data limits. To name a few other best features of leased lines:
They are faster than other internet connections and can be used for video conferencing and voice over IP telephones.
Leased lines are used for Internet connections, and the contention ratio is one-to-one, which means that you have complete access to the available bandwidth.
Leased lines are used by many small businesses to improve production and performance, and the services are less expensive than ever before.
They are critical for the success of any start-up or small business because they provide excellent internet speed.
Leased lines can help small businesses grow and become more productive when associated with VoIP providers through high-performance internet connections.
It allows employees to connect from their homes to their work desks and computers with additional construction charges.
Leased lines are more beneficial for businesses than broadband connections because they offer the same speed in both directions.
They are not affected by conflict ratio and are faster than consumer-grade broadband Internet.
Summing It Up
Customer service is the most important factor when choosing a leased line provider. Private connections, such as leased lines, are more resilient and secure than other connections because they are less susceptible to outages. Most importantly, they are easier to manage because they are a dedicated private network.