Excellent design can be the differentiator of your product or service in this age of social media. Marketing is a solid craft, just like design or development. It is the process of communicating the value of a product, service, or brand to customers to promote them. The marketing introduces a product to potential customers, also referred to as sales promotion or public relations. It is critical to the success of any product, and you need to know the fundamentals of marketing to develop a product. Design colleges in Chennai channel the students to learn more about marketing strategies to help them get into different marketing avenues in later life. Let us see why designers should know about marketing.
What Is The Role Of Designers In Marketing?
The vast majority of designers manage to make a living despite having no prior knowledge of marketing. Graphic designers can find work in various industries, including marketing and advertising. Furthermore, they can also play the role of a self-employed designer because of the huge demand for their skill set.
A designer should have various skills, including the ability to market effectively. Marketing is important for designers because many businesses fail because they don't effectively market. If you're a rising designer looking for a job with a certain level of job security and stability, consider applying for positions at marketing and advertising agencies. However, new designers should understand the difference between designing for a brand and designing for themselves. Know More
Things That A Graphic Designer Must Know
Graphic designers from B Des colleges in Chennai have become well-versed in digital marketing, as they will spend a large portion of their time and energy in this area. However, knowing design is not enough to hire advertising or marketing agencies. Graphic designers should recognize that there is more to it than just artistic ability.
Graphic designers are often naturally artistic but may not always be able to see their work as a means of achieving the creative outlets that they desire. Before beginning a design project, ask as many questions as possible to determine the intended audience and the ultimate goal.
Graphic designers should be open to feedback and not take negative comments personally. Demonstrate to the client where the design will fall short of their expectations, and show them what you came up with. Educate the client about the impact of their design decisions frequently.
Graphic designers need to work with multiple stakeholders, reconcile conflicting design goals, and navigate an ever-changing landscape of constraints. Eventually, when exploring graphic design opportunities in marketing and advertising, follow the advice of our experts.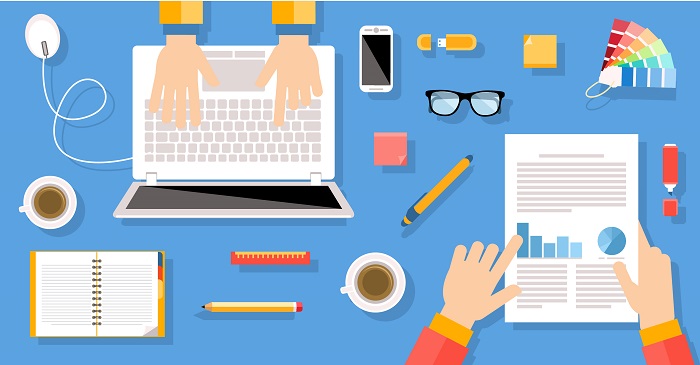 The Importance Of Design In Marketing
Design is essential to your marketing efforts, and you should incorporate the level of care you put into your design into your marketing strategy. Many businesses rely on limited design resources and do the design work themselves, but hiring a professional marketing team or graphic designer can save money in the long term. A branding and design consultancy can help your company with its marketing strategy.
Design, along with strong copy and a compelling concept, is what transforms a pitch into an emotional response from your customer's perspective. The design increases the visibility of your product and helps you stand out from the rest of the noise. Social media has risen to prominence in recent times, and design is the key factor in marketing products. Design can influence why your target audience converts, and good design decisions can increase conversions. Furthermore, a good design also increases other desirable customer behaviors, such as returning to a web site after some time.
The Takeaway
Successful marketing campaigns benefit both the business owner and the customer. Marketing efforts are critical to a company's success, but poor marketing campaigns can be costly. Marketing budgets can be depleted by addressing everyone at the same time. Avoid these pitfalls before beginning a marketing campaign and achieve success through good design and strategy.